Current status:
To date, the company has carried out R&D and conceptual studies and developed the PANN (Progressive Artificial Neural Network) computing technology. We have patented this technology in key markets and are constantly working to legally protect our technology in the global market.
With our team of world-class professionals, we have developed and tested prototypes, demos, MVPS, carried out the first release of the product, and are now at the sales stage. We already have the first sales results and the experience of supporting our first customers.
At the same time, development began on the next version of Omega Server, which will run on NVIDIA Graphics/Video Cards (Omega Server GPU). This will make our neural network even more productive and further increase its technological advantages compared to other neural networks.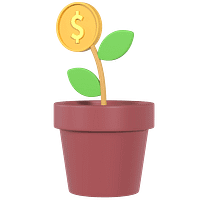 Goal of the round:
The goal of the current round is to scale up sales, as well as establish the support procedure in target markets: the USA, the European Union and Southeast Asia. As a result of the Seed round, Omega Server will be presented globally. This funding round will result in $7 million in revenue and over 14,000 paying customers. Omega Server's valuation will exceed $100 million. This round precedes the next Series A funding round (Q4/2024) for $15 million, followed by an IPO by 2026.
Required funding:
The total investment in the Seed round will be $3 million. We invite both private investors and business angels (starting at $10,000), as well as venture investors and funds (starting at $50,000) to participate in this round.
Investment use:
The main priority of this round is sales scaling. Over the next 12-18 months, we will use the major portion of received investments to promote and sell our No-Code/Low-Code product – Omega Server (52%), as well as to strengthen the development and support (38%).
Admin and legal expenses
1%
Join the pioneers in the AI revolution