Investment purpose:
Omega Server, Inc. was incepted to commercialize the patented PANN (Progressive Artificial Neural Network) technology through the development, sale, and maintain products based on this technology around the world. The company was incorporated in the USA (Michigan) in 2020.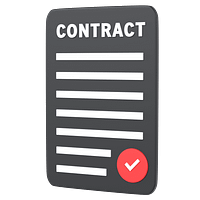 Omega Server, Inc. shares and value estimate:
Omega Server, Inc. offers shares at a current share price of $5 per share based on a $50 million pre-money valuation. In this fundraising round, the company's valuation is set based on a fair price. The valuation estimate methodology is based on a comparison approach with similar companies with comparable data on product and company maturity stage, growth indicators, industries and market segments.
View valuation report
Share acquisition procedure:
Application: The investor fills out a short investor application form. An investor's personal or business information is needed to uniquely identify the shareholder in the investment contract.
Investment contract: The investment contract will be sent to the investor for review by email or any other way convenient to the investor.
Signing the Investment contract: The signing of the contract is executed through the DocuSign system. Investment contract on behalf of Omega Server, Inc. signed by the CEO of the company.
Transfer of funds and entry onto the share register: Investments are made by bank transfer. After receipt of money on the account of Omega Sever, Inc., an entry is made in the share register. This record is used to restore documents in case of loss of the contract and/or certificate.
Bank details:
Account Name: Omega Server Inc.
2252 Keylon Drive, West Bloomfield, MI 48324, USA
Account number: 638256781
Routing number: 072000326
SWIFT Code: CHASUS33
Bank: JPMORGAN CHASE BANK,
4 New York PLAZA, FLOOR 15, NEW YORK, NY, US
Certificate: In accordance with US law, a paper certificate may be issued confirming the purchase of shares and signed by the CEO and secretary of Omega Server, Inc. A scanned copy of the certificate or its electronic copy is then sent to the investor.
Information: Omega Server, Inc. regularly informs shareholders about the progress in its projects, the tasks fulfilled, financial performance, and changes in the share price.
Important!
The electronic copy of the contract and the payment are evidence in any court in the United States of America. The contract is drawn up at the place of registration of Omega Server, Inc. in the state of Michigan, by a certified legal organization, in strict accordance with US legislation, in particular, for protection of shareholders' rights.
Join the pioneers in the AI revolution