The next IoT is the INTELLIGENCE in everything
Thanks to Omega Server and the PANN technology, artificial intelligence will become part of everything that surrounds us. This process will take place in stages, but quickly.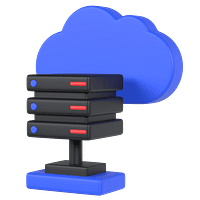 Intelligence in everything and everywhere
Accessibility: The PANN technology provides access to all AI developers. This is no longer a market for industrial giants or well-funded startups.
Involvement: Thousands of companies are involved in innovation. AI is used at different stages of product value creation as a component of a product or service. Applications are created in record time. Our neural network can be used separately or in combination with other AI solutions.
Widespread implementation: The human civilization is adding intelligence wherever it needs it, in the right proportions, in the right places and for practical tasks. PANN is becoming an integral part of the human ecosystem: intelligent devices and robots, applied services, high-speed control systems, biomechanical complexes.
Practical applications
The PANN neural network is designed to solve a full range of AI tasks in the field of software applications, infrastructure and devices:
Visual recognition.
Speech/NLP (natural language processing).
Text recognition.
Big Data and predictive analytics.
IoT, ADAS and other device applications.
Demonstration of early neural network prototypes solving various practical problems
In the process of development, starting with the earliest prototypes, we made a lot of experiments in various areas of AI/ML and tested our neural network in its simplest configuration. Today, our neural network is already being used to solve tasks in various fields: from stock trading to medicine.
Industrial application
Working demo. This software applies visual recognition and can be used in any industrial and other applications, for example in quality control of manufacturing operations, such as:
Stamping
Machine processing
Welding
Painting or enameling
Assembly
Packaging
Text recognition and chatbots
Working demo. This software can be used for correspondence between a person and a network on various topics. It can also be used to organize various client dialogues with Artificial Intelligence, for example:
Technical support for any product and service sales. For example, software.
Providing service responses, for example, from governmental services, telecom providers, or banking services.
Information support in real-time, for example, stock news, a virtual assistant in stock trading.
Join the pioneers in the AI revolution