The AI market in numbers
$53 bln. AI technology market size (2022).
FrostandSullivan. 2020.
$15.7 trln. The widespread integration of AI technologies will increase the total global market by $15.7 trillion. (by 2030).
ARK Investment Management LLC. 2020 based on data sourced from World Federation of Exchanges, "H1 2020Market Highlights". Aug. 2020.
CAGR* 104% Doubles annually.
*Compound annual growth rate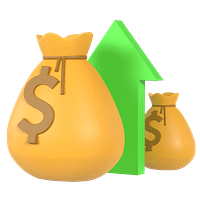 AI corporate deals
Investment and acquisition deals with AI companies happen all the time. Below is an example of just the most notable ones during one week of Q4 2021.
Source: https://vc.ru/future/306503-proshlis-po-ai-krupneyshie-sdelki-za-nedelyu-i-prognozy-o-budushchem-iskusstvennogo-intellekta
In 2020, many AI companies went public or were bought with valuations exceeding one billion USD in CIF alone.
Source: https://www.statista.com/statistics/1229564/largest-ai-powered-company-exits/
The AI market and Omega Server
Omega Server is a neural network provider for developers of AI applications, infrastructure and devices. The Omega Server neural network can be used at any stage of value creation in the AI industry ecosystem. The possible applications of the Omega Server neural network extend to all major segments of the AI market.
Infrastructure

Key AI technology developers and infrastructure providers. It's mostly a corporation market:
---
Open source
TensorFlow, Rainbird, Wipro
AI ecosystems
Server and cloud solutions, Frameworks, Operating systems (Amazon, Microsoft, IBM)
Hardware
nVidia, Qualcomm, Intel, AMD
Applied solutions

Developers of solutions for businesses and industries (B2B). This is mainly a market for startups and projects:
---
Recognition
Visual, text, speech
Detection
IoT (Internet of Things), ADAS (advanced driver-assistance systems), Landmark (geolocation and navigation systems), Malware (malware detection systems)
Analysis
Big Data (processing of large data arrays), Predictive analytics, NLP (natural language processing)

Devices and services
Developers, sellers and operators of end services and products (B2B, B2C, B2B2C):
---
Industries
Fintech, logistics, advertising, retail business, education, healthcare
Devices
Gadgets, appliances and devices, robots, internet of things, industrial devices and hardware
Services
Cybersecurity, virtual assistants, rendering, no-code/low-code
Join the pioneers in the AI revolution